Waikiki Gateway Hotel - Honolulu
21.28323

,

-157.83132
Honolulu

,

United States

|
74US$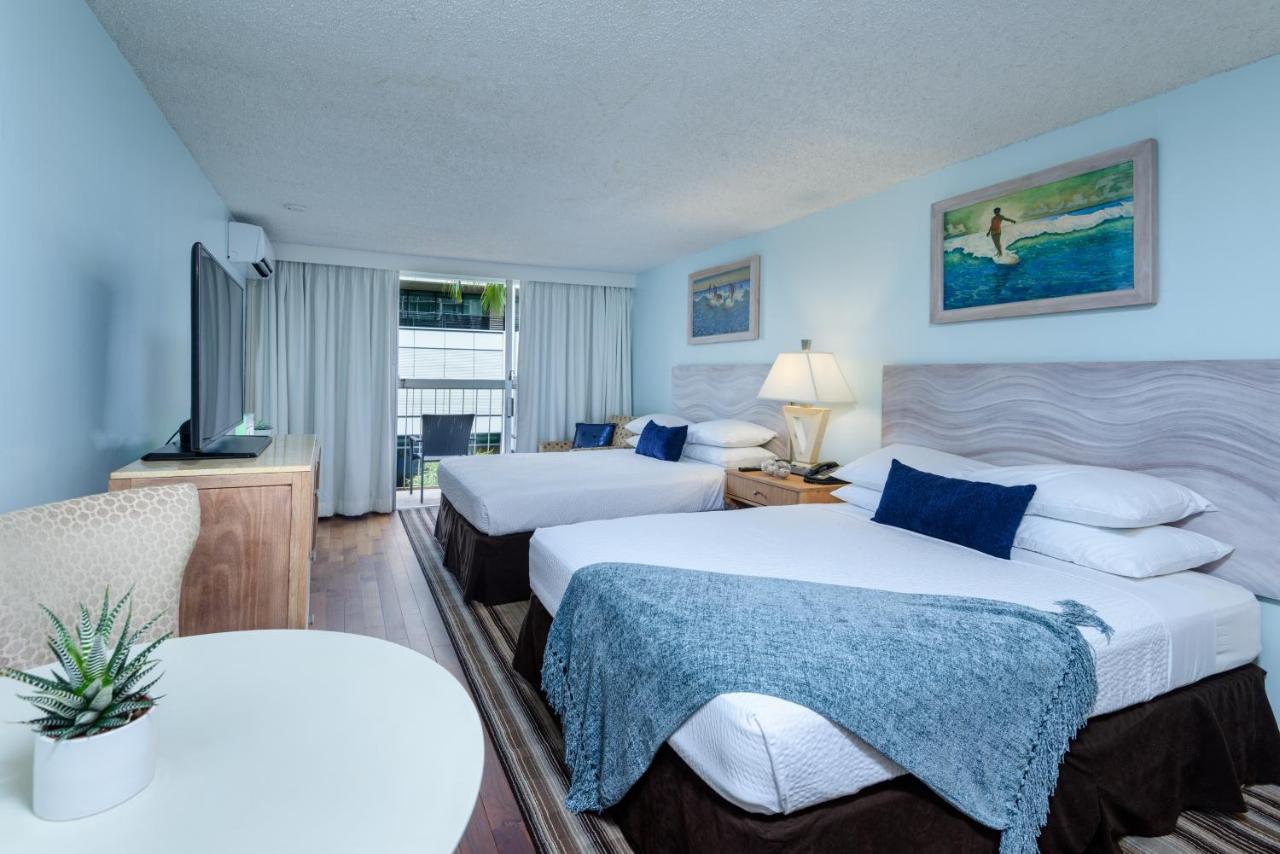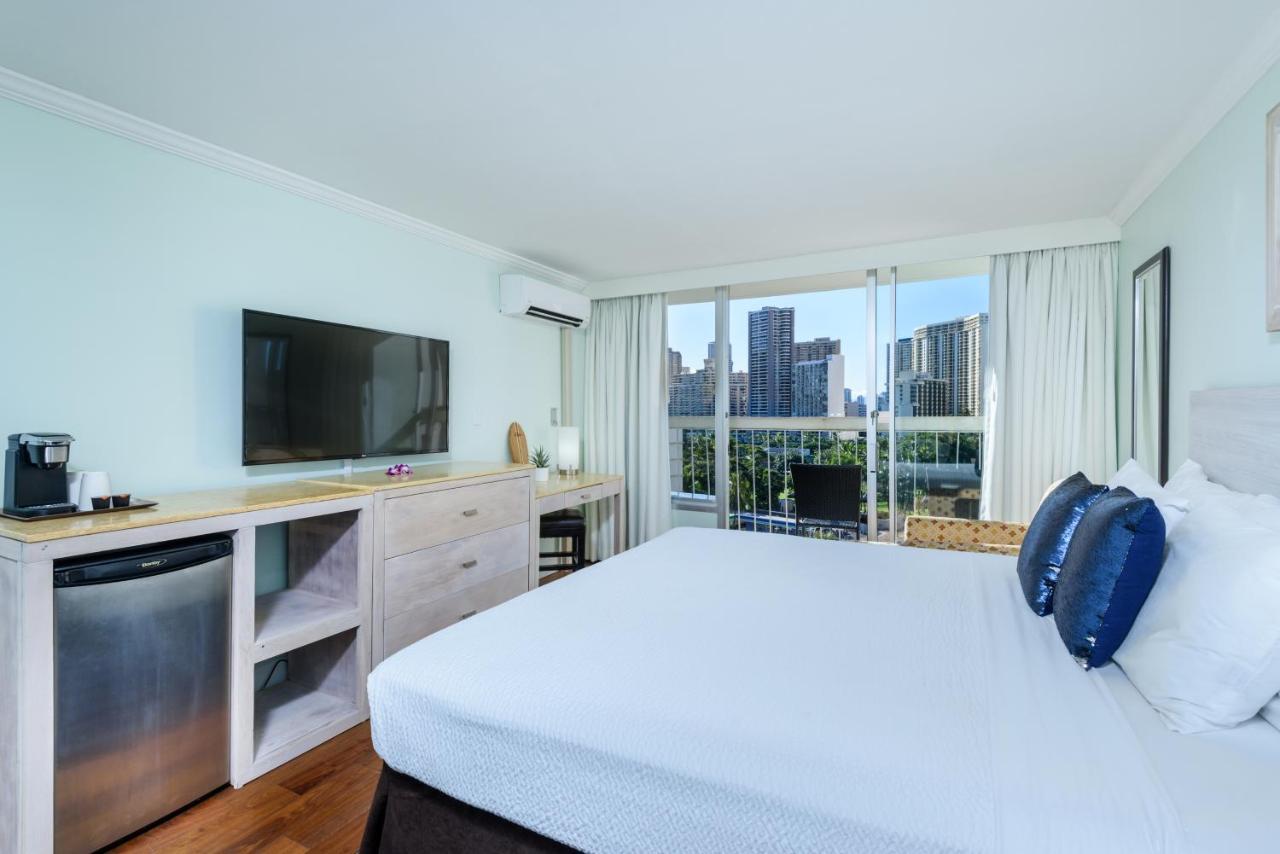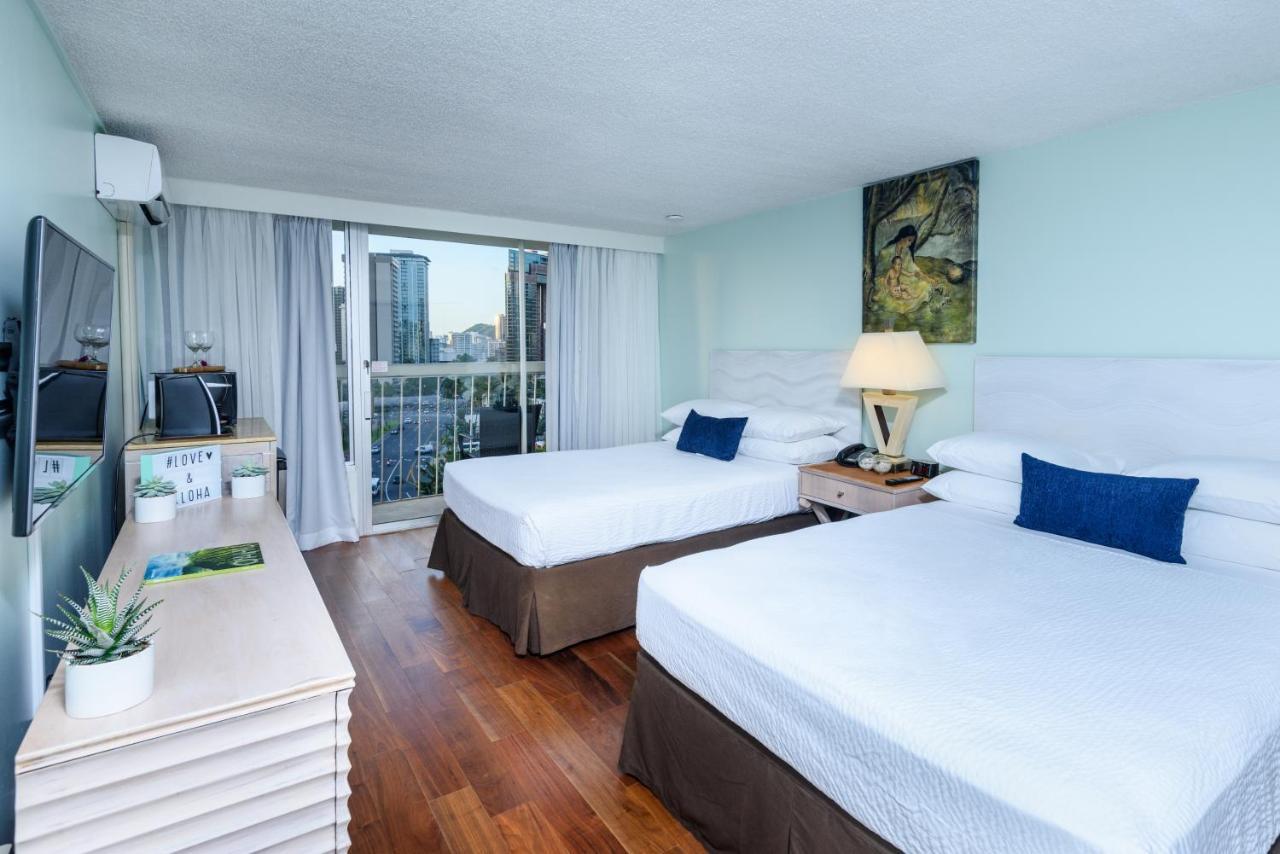 Address
2070 Kalakaua Avenue
,
Honolulu
,
Hawaii
,
United States
,
96815
, Hawaii
Overview
Waikiki Gateway Hotel Honolulu is located 0.5 miles from Duke Kahanamoku Lagoon Boardwalk and comprises 180 rooms with modern comforts. Boasting a beach restaurant, the 3-star hotel is also nearly a 20-minute stroll from entertainment venues like The Waikiki Shell Performing Arts Theater.
Location
At the footsteps of a zoo, a great restaurant and a beautiful park, the Honolulu hotel is minutes' driving from Fort DeRussy Beach Park. Guests can explore the famous Waikiki Beach Walk, located a 6-minute walk away, while a trolley bus stop is at the footsteps of Waikiki Gateway Honolulu. In addition, the Honolulu accommodation lies at the footsteps of banks and a 10-minute drive from the run Waikiki Aquarium. Waikiki Gateway Hotel also grants access to family attractions like the 42 - acre Honolulu Zoo, which is around 25 minutes' stroll away.
Rooms
Furnished with a work desk, each room is air-conditioned and has a flat-screen TV with satellite channels. The rooms are decorated with spacious items and some of them have a microwave oven, tea and coffee making facilities, and a refrigerator. Offering a separate toilet and a bathtub, the bathrooms are also appointed with hair dryers and bath sheets. Guests can enjoy wonderful views of the sea.
Eat & Drink
The Waikiki Gateway offers a hot breakfast daily. The hotel has an excellent restaurant with delicious food. While staying at the property, guests can choose from dining options nearby, such as The Coffee Bean & Tea Leaf, set 600 feet away, or Tommy Bahama Restaurant at a 5-minute walking distance.
All visitors are offered a continental breakfast for a fee. 
Leisure & Business
An outdoor pool area and loungers can be arranged at the non-smoking hotel for an extra charge. Fitness classes and a gym area are available to guests of Waikiki Gateway Honolulu. There is a gym on site. Business travelers are welcome to use a business center offered on site.
Internet
Wireless internet is available in the entire hotel for free.
Guest Parking
Private parking is possible on site at USD 29 per day.
Year renovated:   2007.  Number of floors:   17.  Number of rooms:   180.
Facilities
General
Free Wi-Fi
Parking
24-hour services
Fitness/ Gym
Swimming pool
TV
Elevator
Room view
Sea view
City view
Ocean view
Room features
Air conditioning
In-room safe
Good to know
Check-in
from 15:00-23:59
FREE
Check-out
until 11 am
FREE
Pets
Pets are not allowed.
Rooms and availability
Deluxe King or Queen Room

Bed options:

Room size:

240 sq. feet

Max:

2 persons
Deluxe Queen Room 2 Queen Beds

Bed options:

Room size:

295 sq. feet

Max:

4 persons
Deluxe Queen Room 2 Queen Beds Ocean View

Bed options:

Room size:

240 sq. feet

Max:

4 persons
Sea view

Bathtub

Balcony

Air conditioning
Location
2070 Kalakaua Avenue
,
Honolulu
,
Hawaii
,
United States
,
96815
, Hawaii
City landmarks
Nearby
Restaurants
Hotels nearby
Museum
US Army Museum of Hawaii
2300 ft
Convention Centre
Hawaii Convention Center
3000 ft
Mall
International Market Place
2600 ft
Park
Fort DeRussy Beach Park
2000 ft
130 Ohua Ave
Saint Augustine by-the-Sea
4900 ft
Shopping Area
McCully Shopping Center
3000 ft
Kuhio Beach Park
Makua and Kila Statue
2600 ft
Museum
Honolulu Museum of Art
1.8 mi
Gallery
National Geogragraphic Fine Art Galleries
2500 ft
Beach
Waikiki Beach Walk
1400 ft
Art object
Statue of Duke Kahanamoku
1900 ft
Mall
Royal Hawaiian Center
1900 ft
2050 Kalakaua Ave
King David Kalakaua Statue
200 ft
Kalakaua Avenue and Sartoga Road Fort DeRussy Park
Brothers in Valor Memorial
400 ft
Royal Hawaiian Center Courtyard
Princess Bernice Pauahi Statue
1500 ft
Kalakaua Avenue at Ohua Ave.
Prince Kuhio Statue
1900 ft
Kalakaua Avenue In front of Honolulu Zoo
2155 Kalakaua Ave
Teddy Bear World Hawaii
1000 ft
Gallery
Peter Lik Gallery
1500 ft
Kalakaua Avenue
The Kapahulu Groin
1900 ft
Mall
Waikiki Shopping Plaza
1900 ft
Restaurant
The Coffee Bean & Tea Leaf
600 ft
Restaurant
Marukame Udon Waikiki
2300 ft
Restaurant
Moose McGillycuddy's
1500 ft
Restaurant
Gorilla in the Cafe
1000 ft
Restaurant
Hawaii Food Court Concepts
1300 ft
You can book a shuttle, once your reservation is complete.
Reviews of Waikiki Gateway Hotel
Arthur

During my Thanksgiving stay in this hotel, I really appreciated the spaciousness of the rooms and the comfortable bed. The TV was big and the picture was sharp, which made it enjoyable to watch all my favorite shows. Additionally, the free breakfast was an excellent perk, and the friendly staff made my experience even better. I loved how close the hotel was to all the main attractions and shops, allowing me to easily explore the area without worrying about transportation.

There were a couple of things during my stay that were not ideal. Firstly, the air conditioning was quite noisy and would sometimes not work properly, which made it difficult to sleep at night. Secondly, the staff could have been more helpful when I asked for recommendations for local activities, as they seemed uninterested in assisting me. Despite these issues, I still enjoyed my stay and appreciated the positive aspects that the hotel had to offer.

Ben

Spent Christmas here and it was a great choice! The staff were friendly and the room was clean and spacious. I loved the fact that they offered free beach umbrellas and chairs, which made our beach days more pleasant. The location was perfect, just a short walk to great restaurants and shops. We also enjoyed the complementary breakfast and the pool was a nice spot to relax. great value for money and a fantastic Christmas getaway.

The air conditioning was a bit loud and the towels could be fresher, but those were minor issues. The main downside was the lack of soundproofing, which made for a bit of a noisy environment at times. But overall the positives far outweighed the negatives and we had a fantastic time. Highly recommend this spot!

Joseph

Appreciated amazing staff and rooms of the hotel.

James

We loved it, its views and staff. There was a sunny balcony in our room.

Joshua

Reception and availability of staff.

Reception and assistance to clients when they need information about the city of Waikiki.

Howard

The quality/price ratio localization

Currently in the running-in phase...

John

Very nice view, through large bays, both on the city and on a beautiful park with the ocean behind.quite large and functional room.

Difficulties at the garage, due to a lack of organization of the staff. A certain expectation at the reception.

Peter

The gap under the door was at least 3 centimeters (too much)

Timothy

Location

Old bathroom and kitchenette

Michael

Nice room, good bedding, good facilities, including breakfast.

Robert

Very nice and helpful staff. Always listening to the customers. Anything we asked for, we got it right away. The geographical position very well close to the beach. And everything.

Nothing

Nigel

Very friendly staff ready to help with anything. Nice comfortable room, good breakfast!

Nothing special.

Jimmy

The view from the room

Exterior noise from cars

Frank

The staff is at the top, very generous and courteous

Wifi is slow

missing

convenient location, valet parking good, you didn't have to look for parking and vehicle brought to us right away.
FAQ about Waikiki Gateway Hotel
Which attractions can we visit during our stay in the 3-star Waikiki Gateway?
You can always visit one of the highly rated landmarks, Fort DeRussy Beach Park, placed 0.4 miles away from the 3-star Waikiki Gateway. Other sights that are worth your while are the 42 - acre Honolulu Zoo (1.3 miles) as well as Oahu (0.3 miles).
Which landmarks are the closest to the Waikiki Gateway?
Staying at the Waikiki Gateway, guests will have a chance to visit the famous Waikiki Beach Walk located just 6 minutes' walk from the property, and attend the closeby attractions, In Between (0.2 miles) and Royal Hawaiian Theater Legends in Concert Waikiki (0.5 miles).
Can we park our car at Waikiki Gateway Honolulu?
Yes, guests of Waikiki Gateway Honolulu can leave their car in a parking lot on site.
What is check-in and check-out time at the 3-star Waikiki Gateway?
Guests of the 3-star Waikiki Gateway can check in from 3 PM to 11.59 PM and check out from 11 AM.
How much is a room at the hotel?
In the Waikiki district of Honolulu, 3-star hotels offer an average nightly rate of $170. The room price at the hotel is $21 cheaper than the city average at only $149/night.
Which facilities are offered in the rooms of the Honolulu hotel?
Every room at the Honolulu hotel includes a flat-screen TV with satellite channels for guests' entertainment.
Does the 3-star Waikiki Gateway Honolulu arrange any sport activities on site?
Active guests will appreciate fitness classes and a gym as well as a gym offered by the 3-star Waikiki Gateway Honolulu.